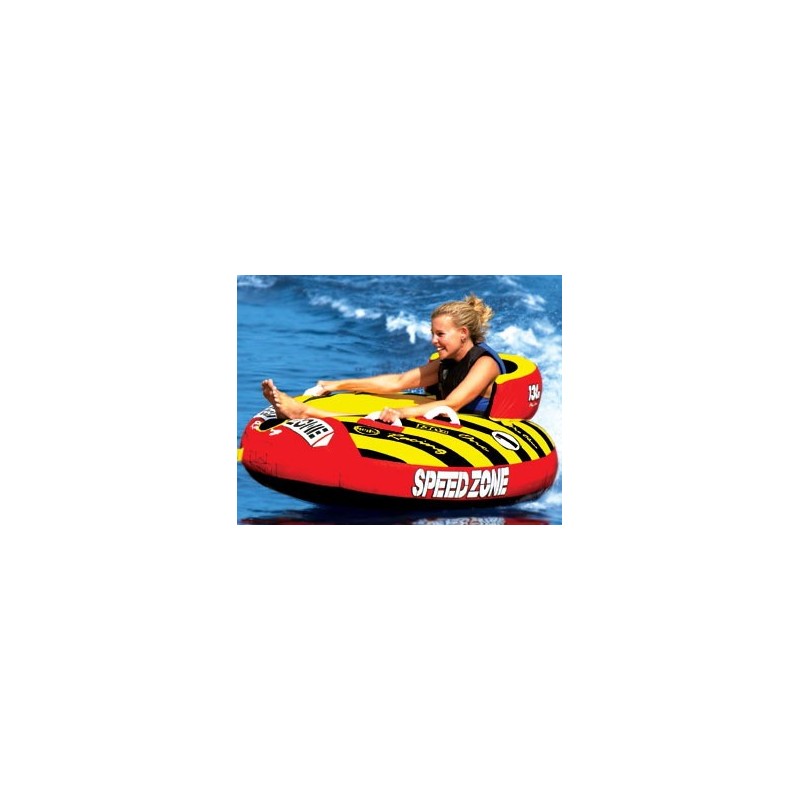  
Speedzone
54" Diameter Provides a comfortable, stable ride with the occasional ejection if you're caught sleeping!
Features:
Double-Webbing Foam Handles with Knuckle Pads
Double-Stitched Nylon Partial Cover
P.U. Fabric Coating
Heavy-Gauge PVC Bladder
Air Cushioned Inflatable Floor
Recessed Cockpits with Backrests
Multi Speed Valve
Self-Bailing Drain Vent
Reinforced Tow System

Available in 2 Seat (06012B) and 3 Seat (06012C) Models.