About Us

Founded in 1981, Water Ventures is a privately held corporation based in Lake Forest, California. Water Ventures began as a manufacturer of the Toobie, a popular two person boat for lakes, lagoons and beach. In the 1980's Water Ventures became a distributor of water sports equipment to hotels, resorts, and rental operations, and has sold products to over 40 countries worldwide.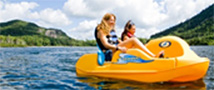 Today, we serve both the domestic and international leisure markets, and in the 1990's became an AFNAF vendor with the U.S. government to supply equipment to Moral, Welfare, & Recreation locations around the globe. Water Ventures has continued to work as a Federal Contractor for leisure equipment, and for the last 20+ years has contracted with the government to design and build splash parks, miniature golf courses, marina's, skate parks, and other Family Entertainment Facilities (FEC's).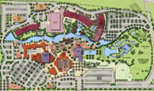 In addition to FEC's, Water Ventures builds teams of designers, engineers, project managers, and subcontractors to provide Aquatic Facility & Water Park feasibility studies, conceptual design & engineering, procurement of rides and attractions, and complete turn-key services to take your project from an idea to a reality.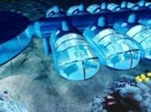 As Water Ventures continue grow our operations, we recently expanded our projects to Africa and the Middle East and we are establishing a new project office in Jeddah, Saudi Arabia. Going forward, our company will continue to offer the newest cutting edge equipment and Eco-friendly/ Green Technologies, including smart phone controlled water fountains, underwater parks and restaurants, water park thrill rides, and family friendly aquatic attractions.